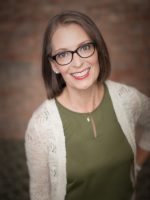 Parish Associate: Director of Spiritual Formation
704-588-1290
Pastor Elisa focuses on the fulfillment of the Everyday Disciple vision for adults, including adult Community Groups of all kinds. You'll also see her serving in areas such as worship, welcoming visitors, holding others in prayer, teaching, and providing soul care/pastoral counseling.
She and her husband, Keith, have moved around in ministry but are now happy to call Rock Hill home. They are both avid Christian music followers, love walks in the park, and watching the tide roll in. Pastor Elisa is a laughter enthusiast, collector of hats, and a rescuer of animals.
If you'd like to schedule a meeting or chat with Pastor Elisa, just click here!